A few weeks ago, I posted that my favorite radio station from the University of Pennsylvania was counting down the top 885 top musical moments as voted by their listeners and their extremely knowledgeable staff. Today was the big day, the final countdown to the number one event. And as I was driving home from work, I found out what it was. See if you can guess from this picture: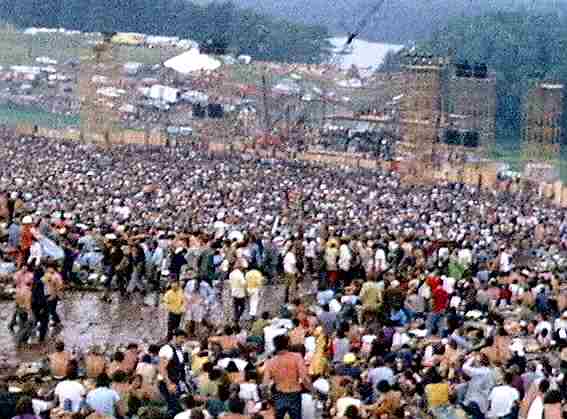 Yep, it was the 1968 festival of music and arts called Woodstock. God, that would have been fabulous to be there. I was two, I wonder why I wasn't allowed to go!?!?
The entire countdown results are posted
here
.