It was a warm day, I think in August, maybe September, when my dad and I took a trip an hour and a half away to The "Great" Allentown Fair. I was probably about 8 or 9 years old and I saw my dream, my heartthrob, the love of my life for the first time, in real life. Donny Osmond. My dad some how mustered up the courage to take his young daughter to her first concert, The Osmonds.
It was almost impossible to hear the music over the shreiking that was going on around us. And I was looking around the crowd and seeing a girl who was perched on top of a railing pass out and fall off. Wow! There even came a point when my brain went haywire and I started waving frantically at the stage where the entire Osmond clan was there on the stage in front of me. Their toothy smiles and glittering costumes singing the songs I had memorized from their Crazy Horses album.
Years later, I had to let Donny go for the newest, hottest guy, Shaun Cassidy.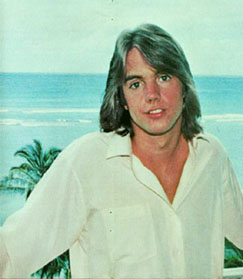 My mom had the honor of taking my friend and I to that concert. We were in the nose-bleed section amongst other screaming girls. I can still remember the name of the opening band....Virgin. They played a Queen song. Somehow I thought I'd never survive the crushes I had on these guys. But I did since there was always a new crush on the horizon.
My favorite radio station
WXPN
from the University of Pennsylvania is counting down the top 885 top musical moments as voted by the staff and listeners. You can even listen on line! These were a couple of my biggest musical moments, though I don't think that I'll be hearing Puppy Love or Da Do Ron Ron on the countdown anytime soon.